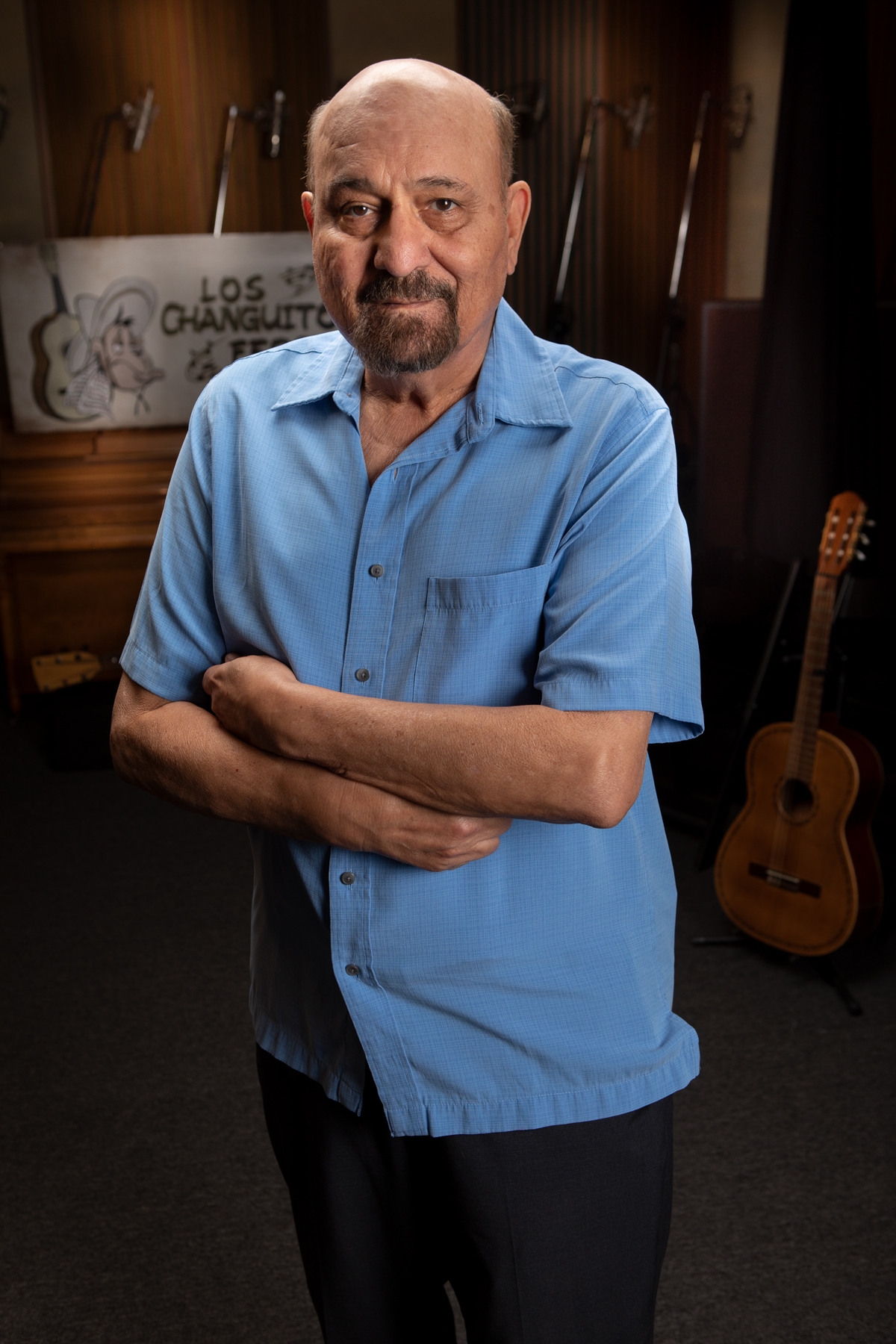 Cosme Barcelo
I played rhythm guitar with the Changitos Feos for less than one year.  I graduated from Salpointe High School in 1965.  On August 8, 1967,  I was drafted into the U.S. Army in 1967 and served as a Rigger in the 82nd Airborne Division.  I was honorably discharged from service on August 8, 1969. 
After military service, I moved to Flint Michigan to work in the Chevrolet Flint Engine plant for one year.   I returned to finish my education at the University of Arizona and in December of 1972, I  graduated with a Bachelor of Arts in Political Science and Sociology.  I was then awarded a scholarship to attend  the University of Michigan.  While attending the University of Michigan (U of M), I completed a field placement in the U.S. Senate with Senator Philip Heart of Michigan.  In 1974 I graduated from the U of M with a master's degree in Social Work with emphasis in Administration and Policy. 
Upon graduating from the U of M, I was offered a job to work as a legislative assistant for the National Congress of Hispanics American Citizens (El Congresso) in Washington, D.C.  In 1978, I was hired to work for the National Council of La Raza (NCLR) as a research and public policy analyst.  In 1985,  Ms. Nancy Rassiga and were married and we had one child, Cosme J. Barcelo, III.    In 1985, I worked for Washington, D.C.'s Traffic Adjudication Board but moved on to work for the American GI Forum (AGIF) National Veterans Outreach Program (NVOP)  in Washington D.C. until I was transferred to the headquarter office in San Antonio, Texas in 1986.   While working for NVOP, I was appointed to serve a two-year term on the National Women's Advisory Committee to the Veterans Administration in Washington, D.C.
Between1987 and 1990, I was hired as a  Program Evaluator for the Bexar County Department of Community Resources, San Antonio, Texas, November. 1987 to April 1990.  In 1990, I returned to work for the NVOP as a  Veterans & Family Services Counselor, American G I Forum (AGIF), NVOP until 1996.
Between March 1990 and May 1996, I was hired as the Director of Operations for the Student Alternatives, Inc. (SAPI) in San Antonio, Texas.  In 1996, SAPI applied to the Texas State Board of Education to operate four open-enrollment charter high schools in El Paso, Laredo, McAllen and Lubbock, Texas.  So, I was hired to be the Director of Human Resources for all four charter high schools.   These charter schools are now known as Triumph Public Schools and operate nine charter high school campuses in Texas.  
I have been a member of the American GI Forum since 1976 and am currently serve as secretary of the Miguel Hernandez Memorial Chapter, Inc.  Our chapter has sponsored the AGIF Pancho Claus Christmas Program (PCCP) since 1983.  I have served as Chairman the PCCP for over 25 years.  
Current Profession:  Retired as Director of Human Resources for Triumph Public Schools, 2019
Awards and/or letters or certificates of  achievement:
.  Outstanding Member Award, American G I Forum of Texas, Inc.
.  Outstanding Contribution Award, for 25 years of service as the Coordinator of the . 
        American G I Forum's Pancho Claus Christmas Program, San Antonio, Texas
.  Certificate of Appreciation for Serving on the Presidential Transition Team for U.S.
   Regional Commission, 1980 app
Military Service: 
Honorable Discharge, U.S. Army, 82nd Airborne Division, Ft. Bragg, North Carolina, Vietnam Era Veteran,
Additional information:
. Born in Tucson, Arizona at St. Mary's Hospital
. Served two years on the Advisory Committee on Women Affairs to the U.S. Veterans .  
. Administration, Washington, D.C.
. Completed a one semester internship in the U.S. Congress for U.S. Senator Philip Hart
  of Michigan in 1974. 
. Has been an active member of the American GI Forum (AGIF) of the United States since