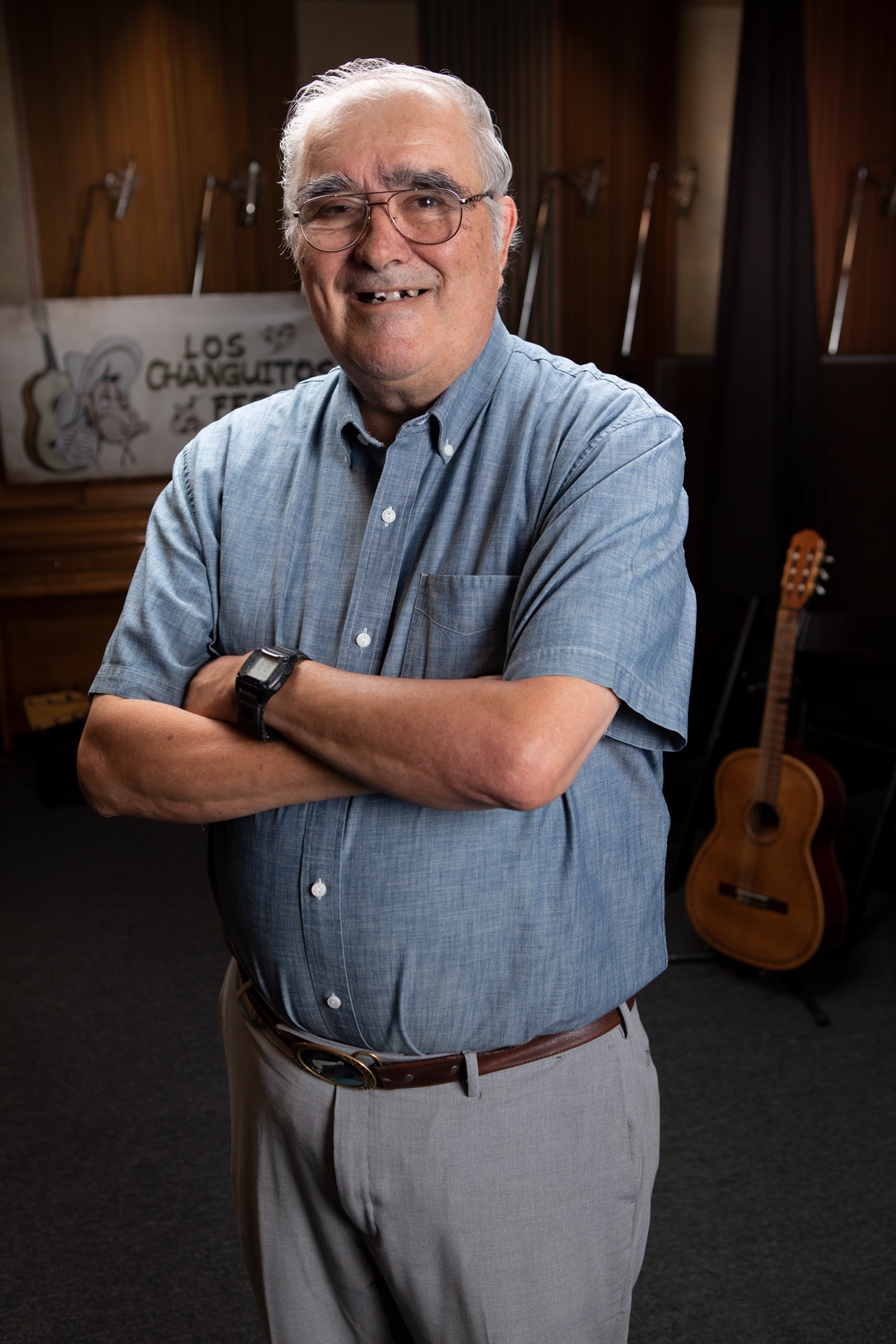 Jerry Gay
As one of the original Changuitos Feos, I was the "trumpet player" for a couple of years before I left for the University of Arizona College of Engineering. The Changuitos provided me with the confidence I needed compete in college and which set me up with a challenging career in aerospace engineering. Playing familiar Mariachi music in front of audiences and performing with the group is a life experience that I will not forget.
 Born and grew up in Tucson, Arizona. Attended Tucson High School 1960-1965 and then graduated from the University of Arizona in 1970 with B.S. in Aerospace Engineering. In 1991 received my Masters of Science degree from Santa Clara University in Engineering. 
1970-1973 Development Engineer at University of California at SanDiego 
1974- Environmental Engineer at Oceanics Australia in Brisbane, Australia.
1975-1977 Plans and programs Engineer for Panavia Aircraft building Nato fighter aircraft in Munich, Germany
1978-1979 Plans and Programs Engineer for Exosat and ISPM scientific spacecraft programs for Messerschmidt Boelko Bloom in Munich, Germany.
1979- 2002 For the next 23 years Lockheed Martin gave me the opportunity to help design, build, and launch the NASA Hubble Space Telescope. I was the responsible systems engineer for the integration of major Hubble spacecraft hardware including scientific instruments. Lockeed Martin then selected me to head up the Hubble to Space Shuttle interface, integration and test  systems requirements. My job took me to all the major NASA flight test centers. I was part of the team that integrated and launched the Hubble on the Space Shuttle. After the Hubble deployment on-orbit, I was selected as key member of the Lockheed team that was sent to Goddard Space Center to repair the Hubble on orbit. The astronauts successfully repaired the Hubble. Again, I was selected as a key Lockeed system engineer for three subsequent missions to the Hubble. The team integrated, tested, and installed critical hardware for each successful Space Shuttle Mission.  
Received many NASA awards for Achievement including the coveted NASA "Silver Snoppy Award" which was presented to me by astronaut Steve Hawley.
2002-  I retired as a senior staff engineer from Lockheed Martin leaving Maryland and returning to Tucson, Arizona where I was born and our families still live. I have become an active member of the Knights of Columbus and Saint Vincent de Paul Society food pantry for the poor and hungry.