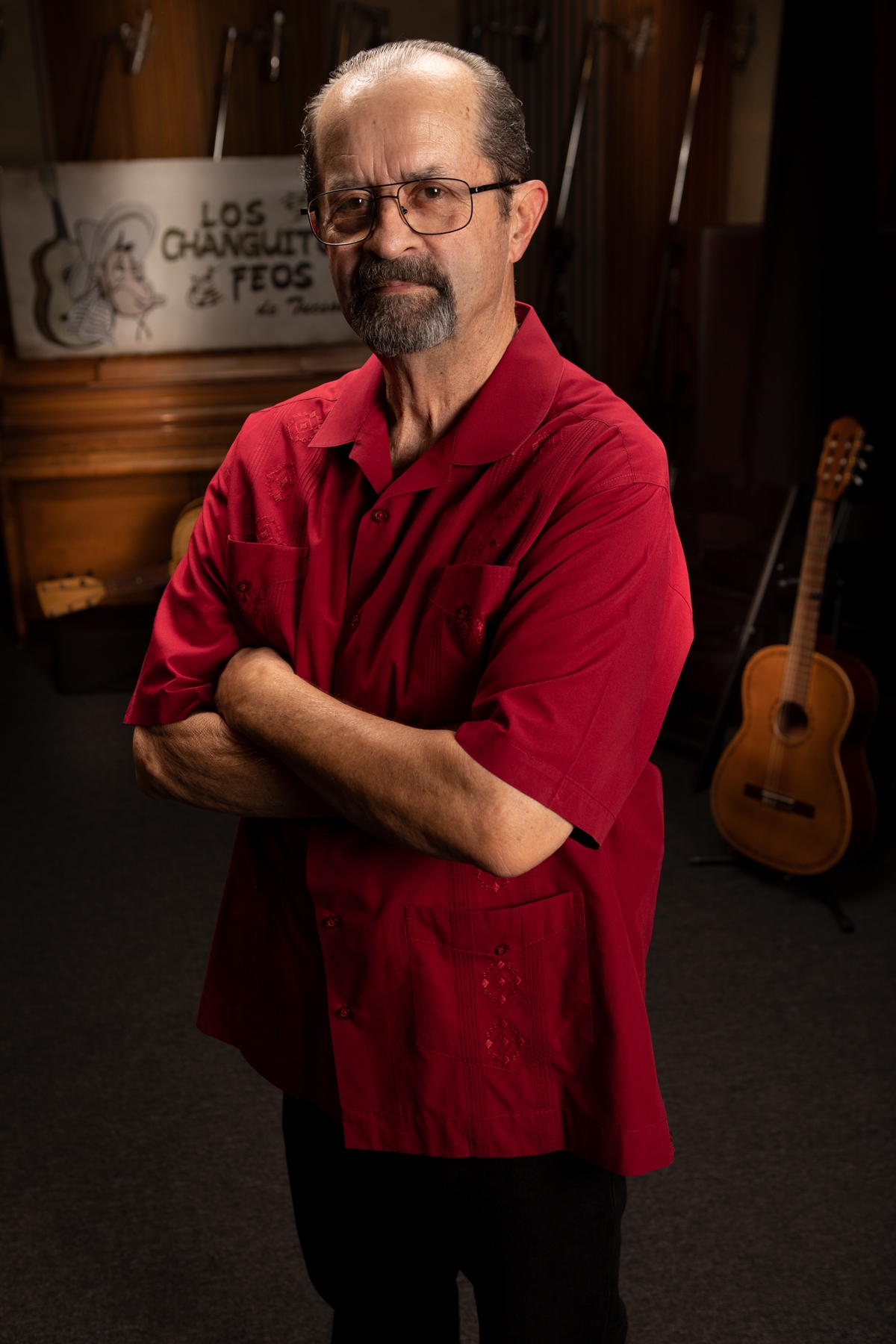 Robert Bourland
I was one and a half years in the Changos, from the beginning of the summer of 1964 to the end of the summer of 1965. I was one of the original Changos.
I played the guitar with the group. I also played the piano but I couldn't figure out how to haul a piano around to the gigs, so I stuck with the guitar.
I graduated from Salpointe High School, May of 1965.
I left for Basic Training in the Air Force (Air National Guard) in September of 1965.  Afterwards I attended University of Arizona for 1 year.
Then I got a full-time job as a Medic at the Air Guard for 7 years,
Later I was in the Tucson Police Department for one year,
Then I left the TPD to help my dad with the family business where we manufactured Spanish Colonial Lighting Fixtures and Wrought iron.
When my dad sold the business, I returned to the Air National Guard where I worked for 17 years as an Aircraft Weapons Technician.
Then I became the Unit Inspector for Aircraft Weapons for my final 4 years and ended up retiring from the military after a total of 24 years as a Master Sergeant.
But my greatest achievement is our family of twelve children, 8 boys, 4 girls, and 26 grandchildren which was accomplished by marrying the love of my life, my high school sweetheart and after 56 years of sharing life together, married for 53 of those years, and with all the adventures that come with a family our size, I would have had it no other way!  Also, 4 of our sons were also in the Changuitos Feos – 2 played the violin and two played the trumpet. It's been quite a ride!!!